Funding for local projects and events is also available from various other sources.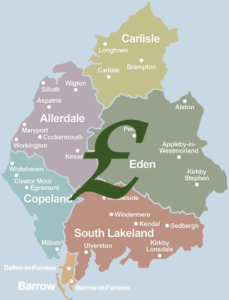 Eden District Council provides grants for community projects and events that benefit the residents of communities in Eden through the Eden Community Fund. Groups and organisations must demonstrate how their project or event will deliver wide benefit, contributing to the sustainability, vitality and well-being of Eden's communities. Full details can be found at the District Council's website here – Eden Community Fund. Eden District Council also has a list of other potential funding sources for projects in Cumbria. Details can be found here – Community Funding.
Cumbria County Council also provides grants through its Community Grants Scheme. Funds may be used to invest in communities to bring about a positive and lasting change for the benefit of the whole community. Full details can be found at their website here – Community Grants.
The Cumbria Community Fund facilitates grants from a large number of sources, with an emphasis on grassroots community and voluntary organisations within Cumbria. Many of the funds are bequests left to benefit specific groups and communities. For full details of the fund, please visit the funding page at cumbriafoundation.org.