From July, some village halls may be reopening on a limited basis. Please contact the hall for further details.
There are three Village Halls serving the residents of Hesket Parish, all run by the local community, in Armathwaite, Ivegill and Low Hesket. In addition, the local Methodist Chapel outside Plumpton is available as a community centre.

Under section 133 of the Local Government Act 1972, the Parish Council has the power to contribute to expenses incurred in the provision and furnishing of community buildings. Hesket Council does this through the provision of grants, as requested.
Armathwaite


Old School Hall, Armathwaite, Carlisle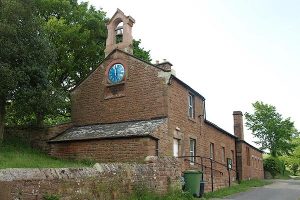 As the name suggests, the building was originally the village school, with the two-storey west end serving as the teacher's accommodation. The school was built in the 1850's on land donated by the Earl of Lonsdale, with additional land later donated for a playground by the Ecroyd family. The school itself moved to its current location on Station Road in the early twentieth century, and the Old School became a Village Hall in the 1960's.
Both the main hall and the upstairs committee room are available for hire. There are kitchen and toilet facilities available within the hall. The hall is run by members of the local community, and further details can be found on the Armathwaite and Ainstable website at armathwaite.org.uk, which also lists details of local events. The hall can be booked by contacting Sue at ArmathwaiteOSH@hotmail.com or by phone on 016974 72318, between 7.30 and 8.30pm.

Low Hesket


Low Hesket Village Hall, Low Hesket, Carlisle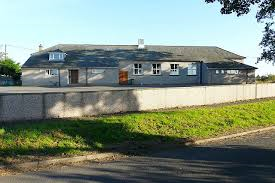 The Hall was built in 1954 by local residents for the purpose of providing a community building. There are toilet and kitchen facilities available within the Hall, which has recently undergone renovations, including a fully refurbished kitchen area. Hesket Parish Council awarded a grant to the Village Hall towards the cost of the refurbishment. The Hall is used for a variety of events and activities and is run by the local community.
Details of events scheduled at the hall can be found on their Facebook page. The hall can be booked by contacting the hall secretary Gill Winspear on 01697 473979.


Plumpton


Cottage Wood Centre, Penrith CA11 9PL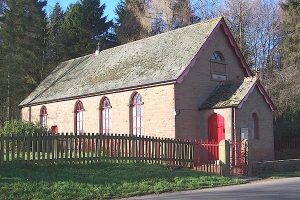 This Methodist Chapel also serves as a local community centre.
Further details are available on their website cottagewood.co.uk. The Chapel can be booked by contacting either Mrs Shelia Mallinson on 017688 85362 or Mrs Carolyn Dickinson on 017688 40049.
Ivegill
Ivegill Village Hall, Ivegill, Carlisle
Situated in neighbouring Skelton Parish, whose website can be found at skeltonparish.co.uk, the hall is available for hire by contacting  016974 73707.
In 2014 Hesket Parish Council awarded a grant to the Hall, as a contribution towards the cost of car park repairs.
For more information on the local community please click on the links below:
Local Area                   Local Schools                    Play Areas                   Churches                   
Local Businesses                    Annual Parish Meeting
Details about the centres are sourced from their websites.
Photographs are reproduced with the kind permission of Martin and Jean Norgate of lakesguides.co.uk