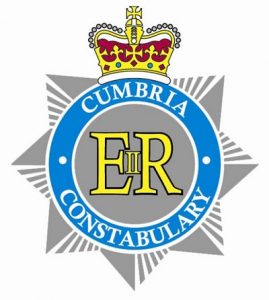 Policing in Hesket Parish is dealt with by Cumbria Constabulary.  PCSO Erica Norman overseas crime reports within the Parish area, and can be contacted on erica.norman@cumbria.police.uk.
Cumbria Police are currently looking for volunteers to be part of a Community Speed Watch group in the village of Armathwaite. Community Speed Watch is a voluntary scheme where a team of at least 6 people go out in their local area and monitor the speed of traffic passing through. Volunteers will get full training by the police and equipment is provided for a week at a time. Anyone who is caught speeding by the group will receive a warning letter from Cumbria Police and any persistent offenders will be visited by an officer. A single point of contact is needed for the team who will be the one to liaise with the police for training and equipment drop off and collection. For more details or to volunteer, please can contact David Ryland on 07867 564776.
Non-emergency crime can be reported through their website cumbria.police.uk,by calling 101 or by emailing 101emails@cumbria.police.uk In an emergency, always call 999.
Crime can also be reported anonymously to Cumbria Crime Stoppers on 0800 555 111.
Police Incident Reports
Please find below updates provided to Parish Council Meetings by PCSO Erica Norman


For more information about local service, please follow the links below.